BIOVITA HOTEL ALPI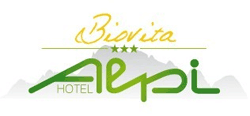 Request Biovita Hotel Alpi:

Your personal data will be handled according the substitutive decreed N. 196/2003.
Data protection
Far from the humdrum of everyday life, dream of something special and treat yourself to pleasant days at Biovita Hotel Alpi.

Surrounded by the picturesque landscape of the paradise for excursions that is Sesto-Moso, this hotel offers you magic moments of relaxation in the spectacular scenery of the Sesto Dolomiti Alps.
Comfortable rooms and apartments, saunas with indoor swimming pools, and tasty menus made with selected organically-grown products obtained from farmers nearby are just a few of the excellent reasons to come and spend some time here.

Our especially serene and picturesque location also vaunts direct access to the Mount Elmo skiing and hiking circuit.